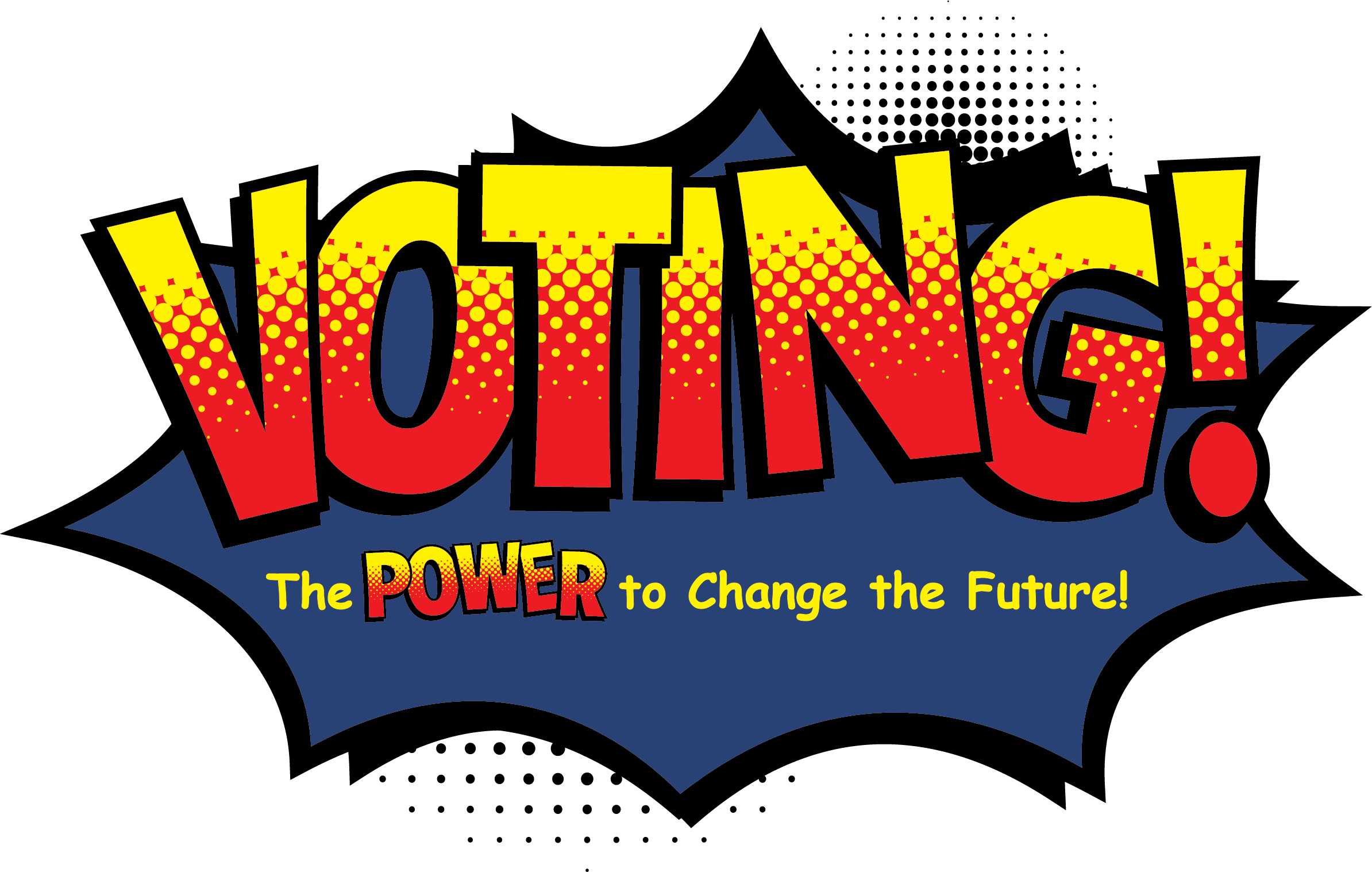 WHAT IS PROMOTE THE VOTE?
Promote the Vote (PTV) is the Secretary of State Office's comprehensive K-12 voter education program. This year's theme, "Voting - The POWER to Change the Future!," encourages students to consider the importance of showing their power to vote to change their future. Students will have the opportunity to participate in school-organized mock elections and will apply other skills through various PTV contests, such as art, essay, and poetry contests. Mississippi Public Broadcasting's (MPB) Education Department is partnering with the Agency to encourage school, teacher, and student participation through video.
WHO CAN PARTICIPATE?
The program is open to all teachers and students in grades K-12. We encourage participation by public, private, and parochial schools as well as home school associations.
HOW DO I GET STARTED?
Educators and parents wishing to participate in the 2023 Promote the Vote Program may register online at the link below. Registrants can expect an email containing a password, which will allow access to the site. Registration will close December 15 at 5:00 p.m.
WHAT IS INCLUDED IN THIS YEAR'S PROGRAM?
Mock Election:

This year, students in grades K-12 will have the opportunity to vote on the statewide offices. Mock election Monday, October 16th. The PTV Mock Election is open to all students who are enrolled in a Mississippi school or program registered for Promote the Vote. 

Art Contest:

Grades K-5:

Depict your superhero showing their superpower of voting.

Grades 6-12:

Choose one from the following options: What does power in voting look like? Depict powerful votes or powerful moments in history. Depict the power you/people possess in voting.
Essay Contest: 6-12: Voting is an essential part of democracy. Write an essay that explains how voting gives the people/us/you power. Use key details and evidence to support your answer.
 
Poetry Contest: 6-12: Write a poem describing how voting has the power to change the future. Be sure to include good use of imagery, sound device(s), and literary device(s).
 
 MPB Social Media Class Contest: Students are encouraged to create a 1 minute video on the impact of voting. https://education.mpbonline.org/promotethevote/
DOES IT COST ANYTHING TO PARTICIPATE?
Promote the Vote is a free program offered to all schools and teachers in the State of Mississippi by the State. All classroom materials are available for download after registration.  For questions or assistance, please email ptv@sos.ms.gov or call 601-359-4454.